"After the gruesome murder of their father, the Locke kids, Tyler, Kinsey and Bode move with their mother across the country to Keyhouse, an unlikely New England mansion. This house features fantastic doors and magic keys that transform all who dare to walk through them…" 
This is just the tip of the narrative iceberg of this series that is able to relentlessly surprise the reader.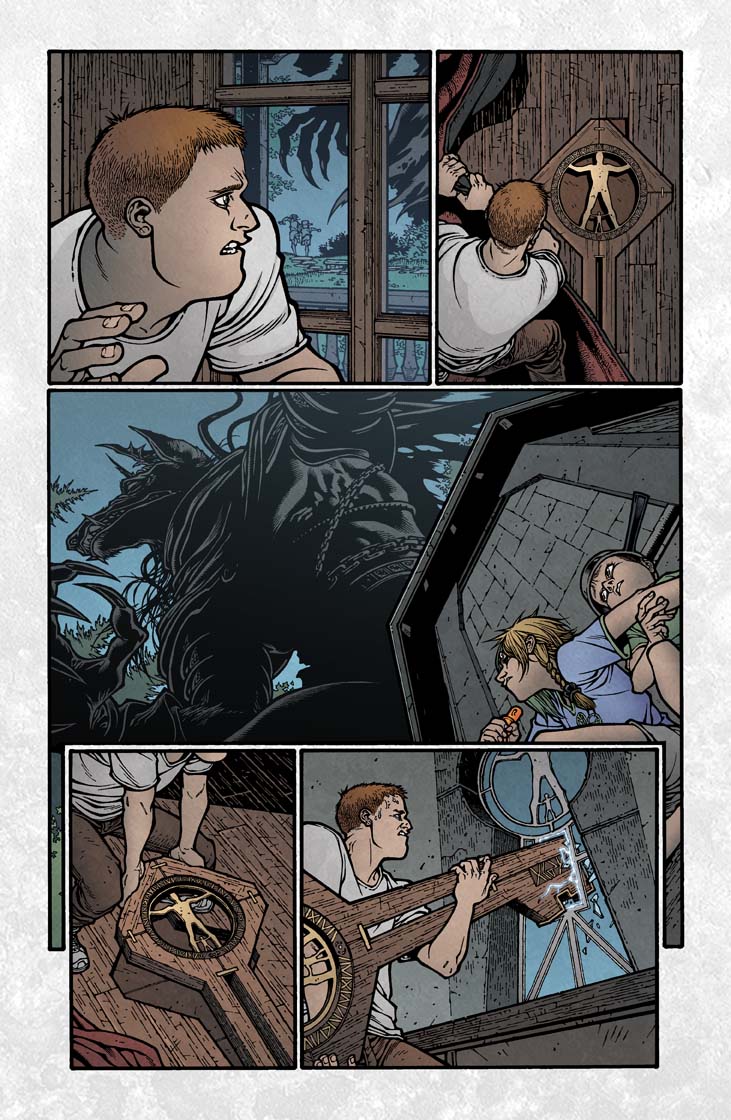 "Locke & Key" was written by Joe Hill – son of writer-god Stephen King – and illustrated by  Gabriel Rodriguez.
Rodriguez' art magnifies the creative insanity of Hill and what happens here is a perfect storm in terms of comic book storytelling. These guys really caught lightning in a bottle.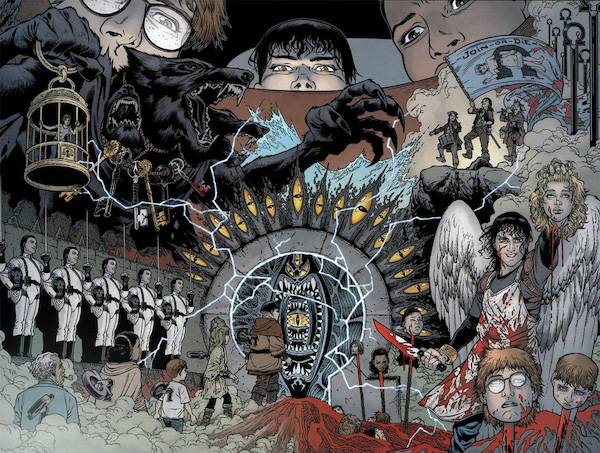 "Locke and Key" might just be one of the best comic books ever created (in our humble opinion). Here, you get it all: drama, incredible character development, an epic story that can also be subtle and is able to focus on more intimate details and relationships and, most important of all, L&K is a sheer festival of imagination and an ode to creativity.